Katie: the art process
Last week I posted a brief evolution of the Emmie art, from sketches to finished book illustrations. This week, I thought I'd do the same for the Katie art.
If you've read (or peeked through) Invisible Emmie, you've seen that the Emmie and Katie chapters are stylistically different. Emmie's chapters are told in prose with spot art, while Katie's are graphic novel-style.
Using an example from page 86, here's a little explanation of how the Katie chapters came to life.
First, just like with the Emmie art, I started with a sketch on simple computer paper.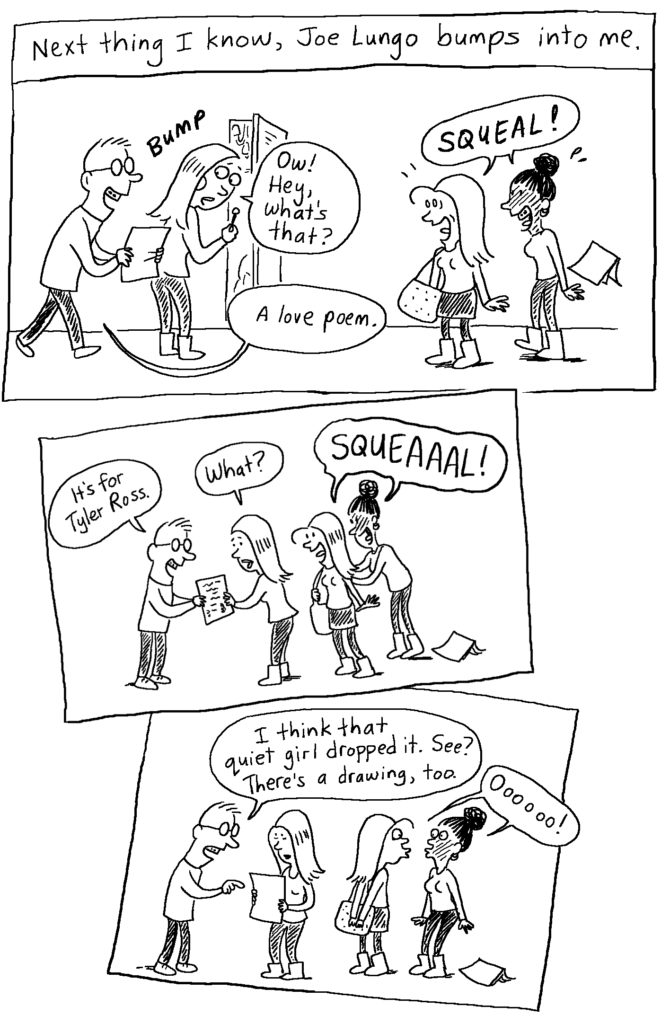 Next, I switched to the digital tablet. I used a (digital) template for sizing. Here it is, in all its pink glory:

I drew on a digital layer above the template, just so I'd get the sizing right. Here's an example of a finished line drawing over the template layer. Normally I'd fade out the template so that it isn't as pink and distracting as it is here:
Next, I deleted the template layer. Much better!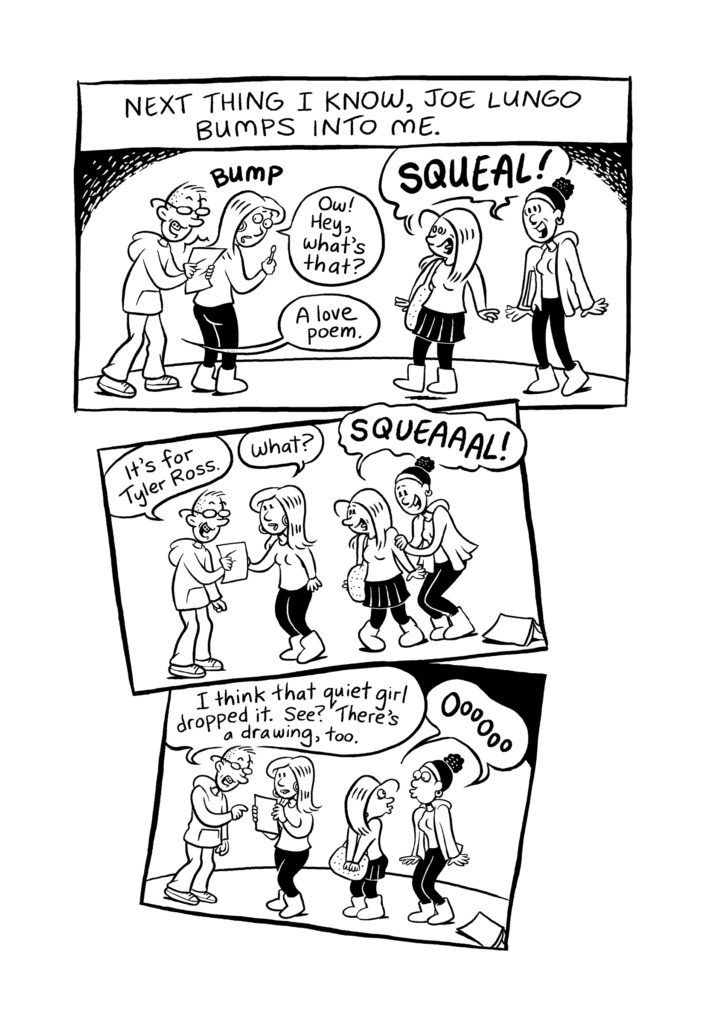 Finally, I colored in the line drawing, which was fun because I was able to use bright, vibrant colors…a little different than the muted tones of the Emmie art.
And voila! A finished page. I enjoyed switching off between Emmie and Katie chapters simply because it kept me from getting bored with one or the other. And now that I have the process down, it's time to move on to book 2…which, by the way, has MUCH more art. Wish me luck!