REMARKABLY RUBY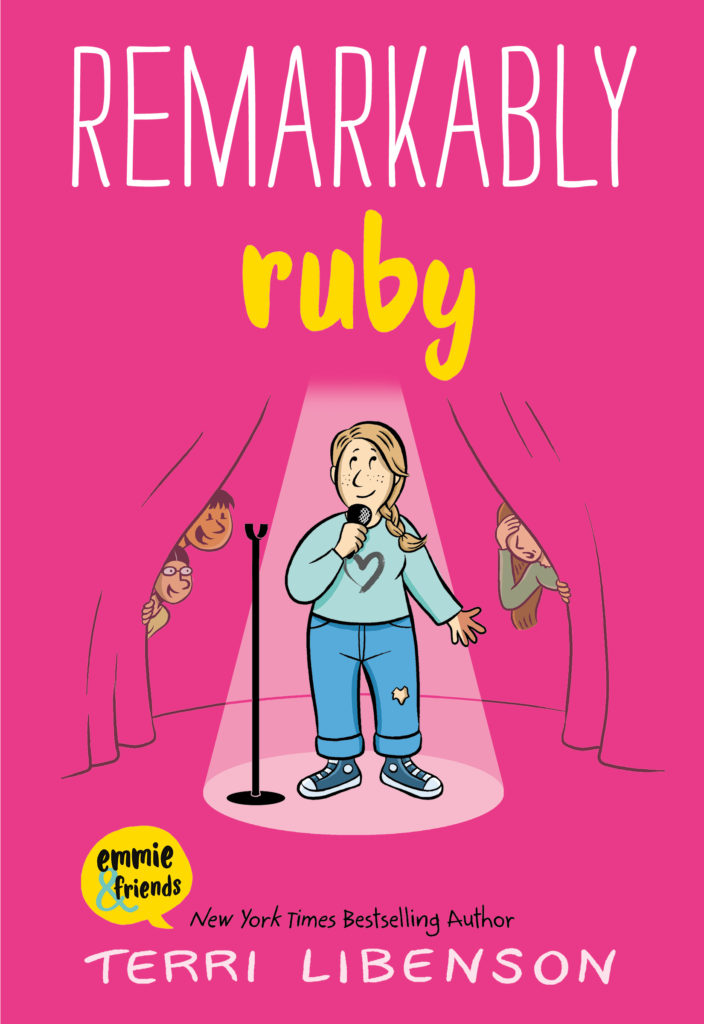 REMARKABLY RUBY is the sixth and latest book in the best-selling Emmie & Friends series. This time, the spotlight is on that fleeting background character we've all come to know and love as "Baked Bean Girl." (She's the one who's always running to the bathroom after a fiber-rich snack.) Well, she has a name — Ruby!
SYNOPSIS:
Ruby and Mia are total opposites.
RUBY: A little awkward. Not a "joiner". Loves to write poetry.
MIA: Type A. Popular. Wants to be class prez.
They used to be friends. But now they have nothing in common anymore… Or do they? REMARKABLY RUBY is a story about how there's more to everyone than meets the eye.
You can order RUBY (hardcover or paperback) from any of the links on this page.