Emmie: the art process
EMMIE is selling fantastically, and I couldn't be more thrilled. In celebration, I thought it would be fun to do a little post about my artistic process. I'll even divide it into Parts 1 (Emmie art) and 2 (Katie art) for the sake of suspense. Below is an example of the evolution from sketches to full-blown book art, using some Emmie illustrations from pages 92 and 93.
First, I  simply sketched the art in pencil on plain old computer paper. I tried to fit as many sketches as possible on one sheet.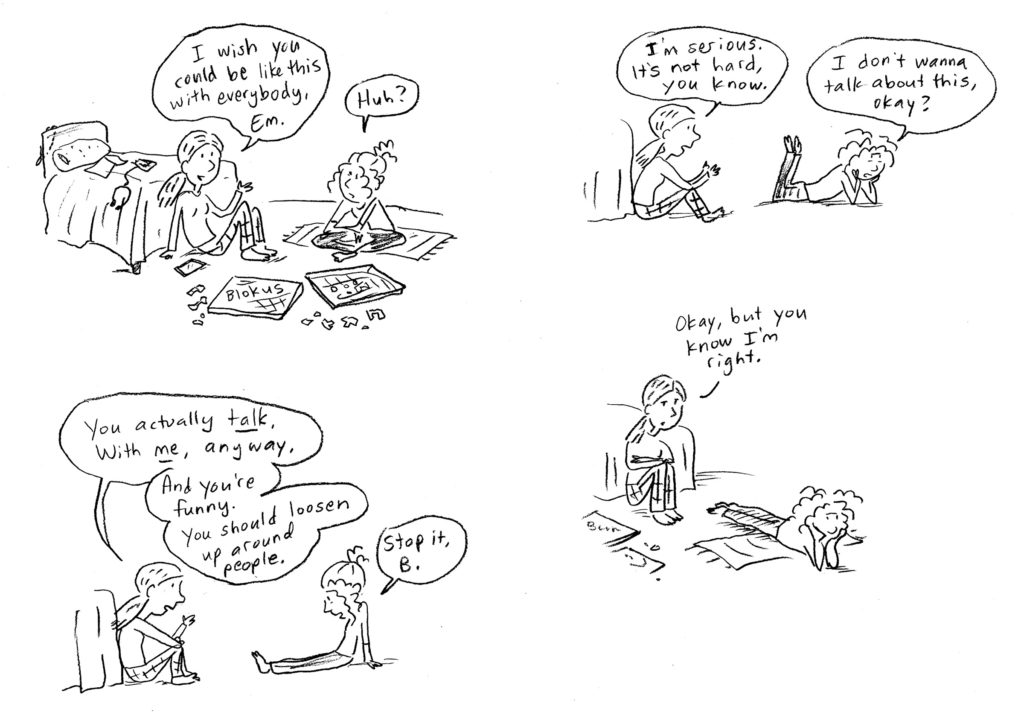 Once the art was approved and ready to be polished up for the book, I drew it right on my digital drawing tablet (called a Cintiq). Here's what the art looked like, all finished in black and white.
But that's not all. My editor and I decided the book should be in full color. So…
Easy-peasy, right? WRONG. I had to do, like, hundreds of these. So as much fun as it was, it took forever. BUT I gave myself little goals, like completing a certain amount of chapter art per day. That helped so I wasn't overwhelmed.  And eventually, it all got done in time.
Stay tuned for some Katie art. In the meantime — if you haven't already — go buy the book! And enjoy.