Home
Introducing the sixth book in the Emmie & Friends series, coming out May 3, 2022…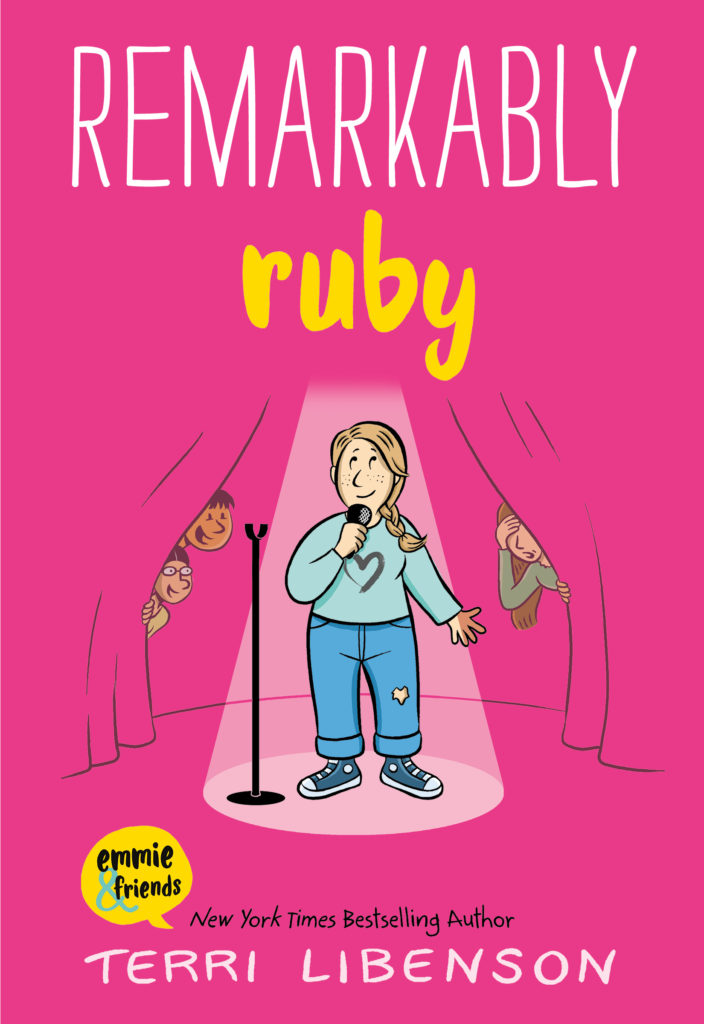 This time, the spotlight is on that fleeting background character we've all come to know and love as "Baked Bean Girl." (She's the one who's always running to the bathroom after a fiber-rich snack.) Well, she has a name — Ruby! She also has a special talent that you'll learn about in the book, as well as an ex-pal, Mia, who alternates chapters with Ruby. As you get to know both of these endearing characters, I think you'll be blown away by the story and ending.
As always, social pressure, self-doubt, feelings galore, and hilarity take center stage in this latest installment about learning who your true self is and where your talents lie.
You can pre-order RUBY from any of the links on this page.