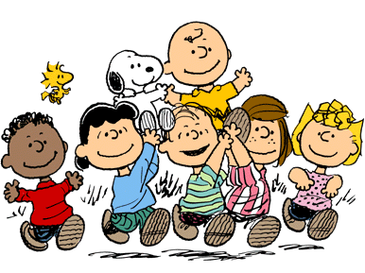 One of my few regrets in life was never having had the chance to meet my childhood idol, Charles "Sparky" Schulz, creator of the iconic comic strip, Peanuts. Maybe it was for the best because I might have just been another gawking fan. Still, it would've been nice to have had the chance thank the man who unknowingly catapulted me into the world of cartooning.
Like many others, I first read Peanuts in the funny pages when I was a little kid. Not long after, I started reading the strips in book collections. In fact, I still have my first beloved treasury of his, published before I was even born.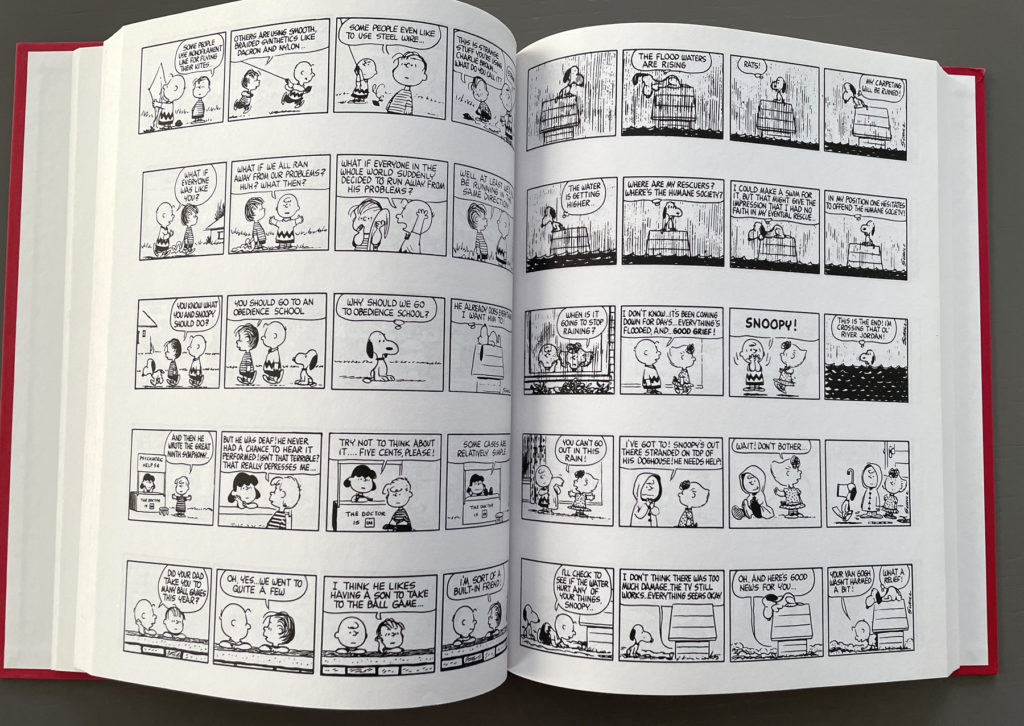 I always had a knack for drawing, but Peanuts was what drew me to humor and storytelling. Not only was Peanuts so masterfully drawn, it had the most charming combination of humor and humanity, and I think that really struck a chord before I was even aware of it.
Charlie Brown especially captivated me. Neurotic, sensitive, insecure, conflicted, but ever-hopeful, he was my alter ego. But it was Snoopy I fell hopelessly for as a kid…maybe because I never had a dog growing up, or maybe because he had all the charisma and self-confidence I felt I was lacking.
I drew Snoopy all the time. Funny enough, my dad co-owned a paper supply company. He'd bring home beautiful, bright-white scratch pads that I would fill with Snoopies galore. I got so good at drawing Snoopy, other kids would demand my sketches, and I'd gladly comply, wanting to be liked and admired just like Charlie Brown.

As I got older and started making up my own comics, Peanuts was always on my mind. I loved creating similar ensemble casts and giving the characters distinct personalities. And when I got serious about making cartooning a career, consciously or not, I always had a main character who was neurotic, sensitive, insecure, conflicted, and ever-hopeful. No dog in my strips, but I finally got one in real life.
When I first visited the Charles M Schulz Museum in 2009, I got to see Sparky's recreated office setup. Aside from his personal drawings and paraphernalia which blew my mind, it resembled such a typical cartoonist's studio, I felt reconnected to both the man and the profession. It reminded me that Charles Schulz wasn't just a legend, but a human being with stories to tell, just like the rest of us. As a little homage, I later named my digital drawing tablet "Sparky."
Although I never got to meet Charles Schulz in person, I've been lucky enough to befriend his wife, Jeannie, as well as many creators who were meaningfully transformed by his art. Sparky, you've inspired me and so many others to bring our inner worlds to life. Happy birthday from one of your millions upon millions of admiring fans.